UNITED NATIONS — Tanzania's president says his country needs more money to fight maternal mortality and reach Millennium Development Goal targets by 2015.

Most of Tanzania's nearly 45 million citizens live in rural areas, often far from well-equipped health facilities with trained personnel.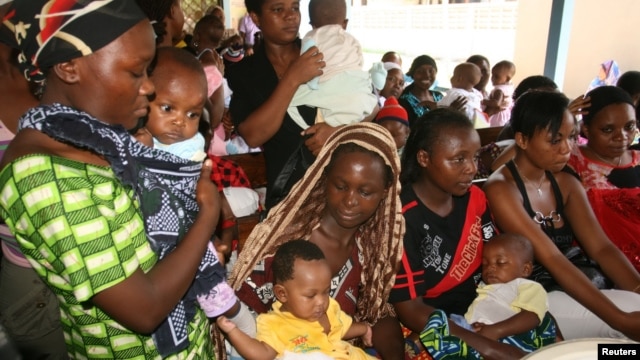 Women and their children visit a clinic at Sinza Health Centre in Tanzania's capital Dar es Salaam May 2, 2011.

This has led to one of the highest maternal mortality rates in the world, with 23 Tanzanian women dying every day from birth-related complications, or nearly one every hour.

President Jakaya Kikwete said Tuesday that his country has cut maternal mortality rates, but not enough and that Tanzania needs more money to close the gap.

"It is not fair for a woman to die because of giving birth or giving life to another human being. It's not acceptable. Sadly, women and children die of causes that can be prevented," he said.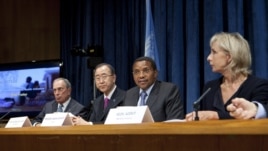 Tanzanian President Jakaya Kikwete speaks at a press conference alongside NYC Mayor Michael Bloomberg; Secretary-General Ban Ki-moon; and Helen Agerup (Agerup Foundation) to reveal results of a maternal health care program, Oct. 2, 2012. (UN/J. Carrier)

President Kikwete said that in sub-Saharan Africa, 117,000 newborns die each year. In Tanzania, he said, the number is 83,000, but that is 228 babies dying every day - a number, he said, that is still far too many. Kikwete said his country is working with international partners to save lives.